Why choose Live the Adventure?
Ever since we started this business 30 years ago we've been at the forefront of adventure travel – taking people to hidden lands and working with the locals to ensure your holiday with us is the trip of a lifetime.
Adventure travel has never been more popular. Yet it's important to stand out from the crowd and for more than a quarter of a century Live the Adventure has managed to do just that. Our experience in guiding trips and our relationships with locals on the ground mean we can offer a truly unique travel experience that no other operator can match.
Nobody else in the market has the in-country access that we have nurtured over the decades, guaranteeing that each one of our trips is taking you to places you'd never normally be able to see. Live the Adventure's trips seamlessly combine adventure with culture, enabling you to see into the soul of each country while experiencing the thrill of kayaking, white water rafting, cycling and trekking.
Run by world-renown adventure expert Ant Eddies-Davies, Live the Adventure is perfectly placed to look after each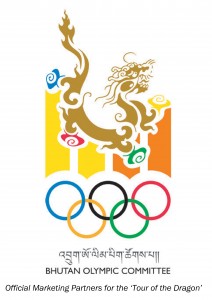 type of traveller – from adrenaline junkie to gentle walker – and provide the holiday of a lifetime.
Ant's CV speaks for itself, with everyone from international defence forces to emergency services turning to his experience to ensure impeccable safety standards and training.
We are unique in being one of the only companies who run international guide training programmes in a variety of locations around the world, commissioned by tourism boards and travel operators to train the guides of the future to the highest possible international standards. You are in safe hands.
Each individual trip is specially designed and guided by our own staff who are highly qualified professionals having worked globally on major expeditions, TV productions and as technical advisors to the leisure industry. Their experience stems from years of guiding, climbing, cycling and paddling, ensuring the highest possible standards on every trip.
We have worked closely with the Bhutanese government and Royal family to help bring sustainable tourism to this magical kingdom and we launched a £25,000 appeal dedicated to rebuilding lives shattered by the Nepalese earthquake in May 2015.
Live the Adventure is inextricably linked with the countries we visit and that's why our trips are unmatched. So whether you're a lone traveller looking to get away from it all, a family trying a new experience or a corporate group looking to bond against a jaw-dropping backdrop, we have an itinerary to suit everyone.
Give us a call!