The Nepal Appeals first project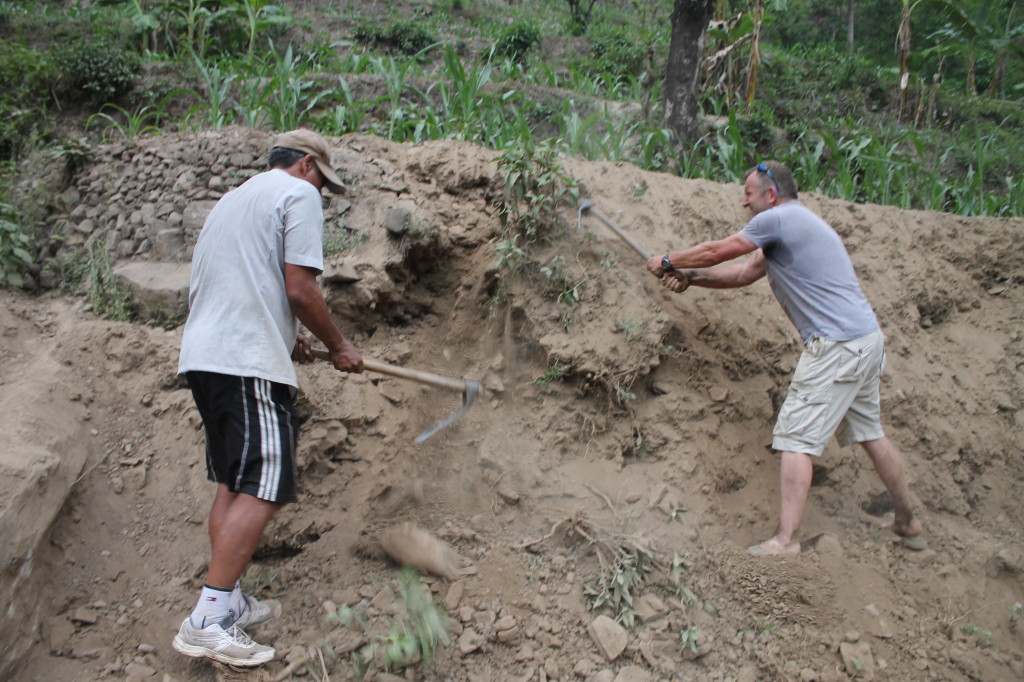 I arrived in Nepal apprehensive of what I would find and even though I thought I had mentally prepared myself, it was not enough. The scale of devastation is immense and the work to recover will be long term. Every person I met has been affected in some way or another, either through loss of home and work, or worse still, injury or loosing a loved one.
They still live in fear of more shocks and unstable homes and buildings and sleep away from the risk, not knowing when it will be safe and when normality will return. I witnessed this myself during my visit with regular tremors, the last waking me at 3am in my hotel room the morning I left Kathmandu.
If you read yesterdays blog you will seen how the 'Nepal Appeal' Charity is going to support communities by funding projects on the ground and how this money is going to get there.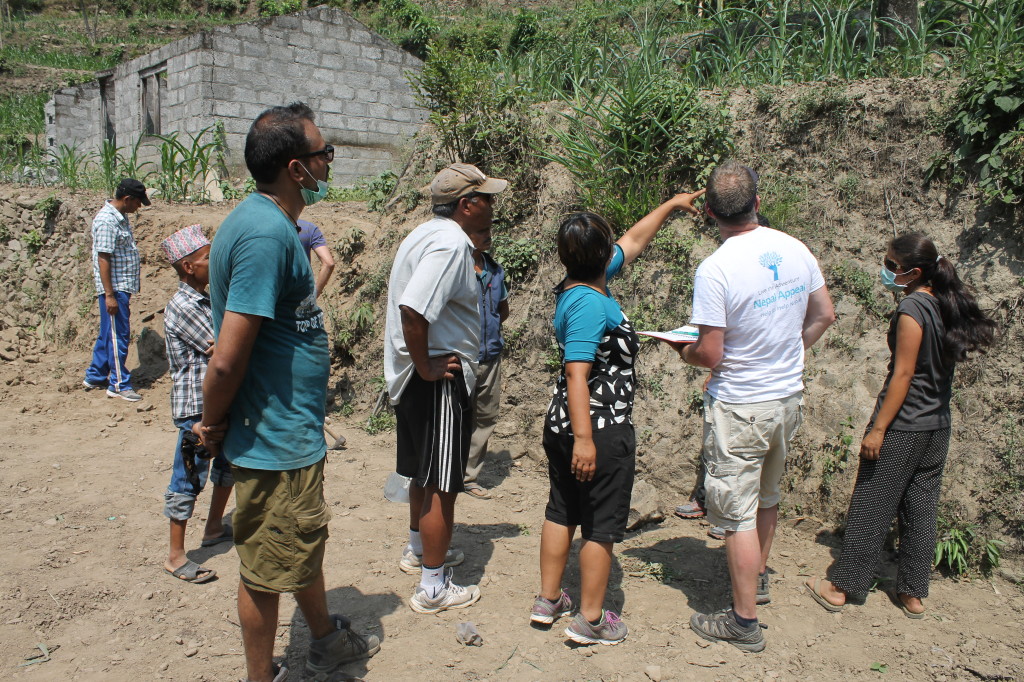 The first home is being built as you read this, funded by the money you have raised. I arrived in the Sindhupolchok district last Friday and met with my long time friend and colleague Mahendra Thapa. With a team of local volunteers from Kathmandu we had a day seeing first hand the results of the earthquake by visiting the local area. Also with us was an amazing lady called Sunita who specialises in training others to build homes - earthquake proof homes, and with her another man called Milan who was going to oversee teams as the rebuilding work would start.
This earth bag homes are built using rice bags filled with soil. After each course of bags is layer then a couple of strands of barbed wire are run across the top of the course before the next layer is plead on top, this was preventing movement. Windows and doors are inserted and where possible re-used from
the previous building, before the inside and outside walls are then plastered to ensure it is weather proof. the final part is to then place the corrugated tin roof onto and secure it. this technique provides a single storey home of any floor area and as good as anything they had before.
A normal rural home in this area could be built for round £250 - £300, but it would be no better in the future for any further earthquakes. These earth bag homes will cost between £500 - £700 dependant on size. Our fund raising will build many homes and schools and for each project we will document and follow the progress through our friends in those communities.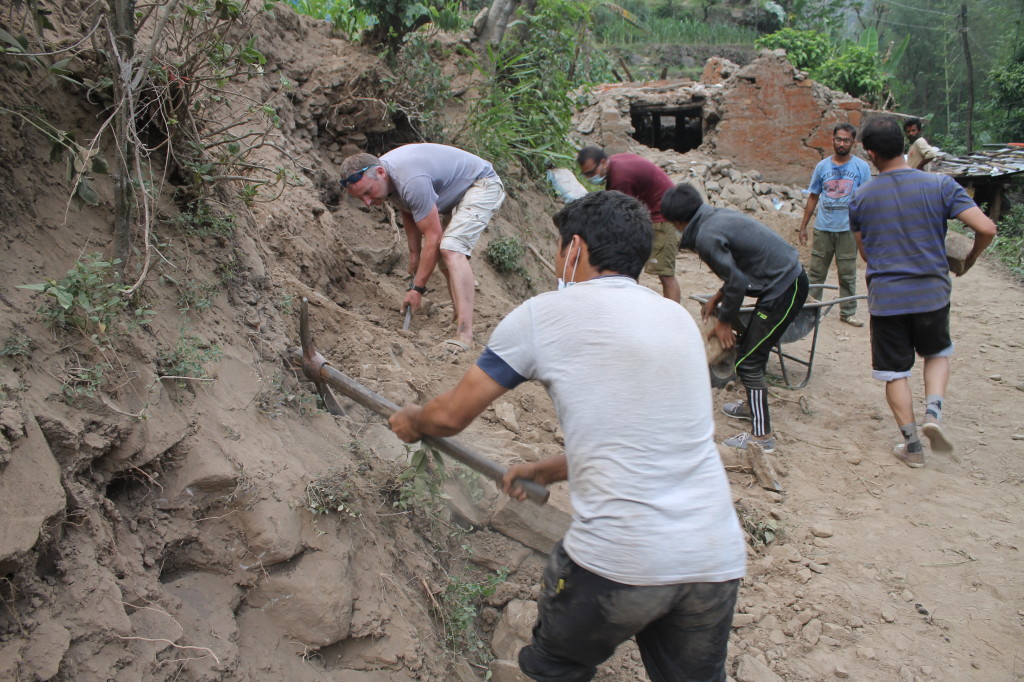 I left Nepal seeing communities helping each other in the hardest of times. I've always said that what makes Nepal so special is not the biggest mountains or stunning river valleys, but the people that live there.
The resilience and hope I witnessed by the end of my visit is what will rebuild this nation. It will take time and it will take outside financial support but they will recover with our help. We can help by doing two things, helping raise funds to support this recovery and then resuming the tourism industry, by visiting Nepal.
At the open Live The Adventure open day tomorrow I'll be showing film footage of this project and you can also follow every project we support through the website and blog.
Nepal will disappear from the news and therefore also from public attention, but help us to keep the appeal alive for along time into the future.
Hope to see you at the open day, help us help Nepal www.nepalappeal.com
Ant