From 'Bhutan to Nepal'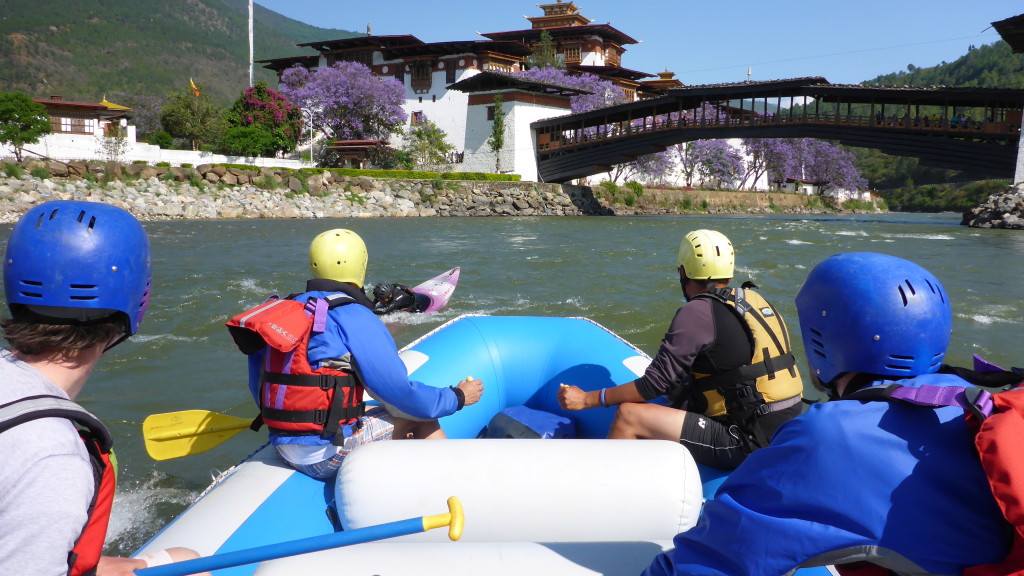 I'm on my last day in the Himalayan Kingdom of Bhutan for this trip. A trip that has taken me from the rural central region of this hidden Kingdom back to the Western capitol with the purpose of guiding a scheduled trip for a team of UK press.
For the last 8 years I've been privileged to explore, guide and work in this stunning location and I'm currently actively involved in helping to develop adventure travel as the country opens its doors and the outside world starts to notice it. I am working with Bhutanese colleagues and friends in pioneering new itineraries across the country including trekking, rafting, kayaking and biking, all blended with the unique culture and landscape that it has to offer.
Live The Adventure is the official European ma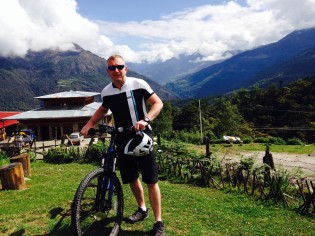 rketing partner and sponsor with the Bhutan Olympic Committee for the famous "Tour Of The Dragon race' (The Hardest one day mountain bike race in the world!), as well as being the first company outside of Bhutan to be recognised by the Tourism Council of Bhutan as a travel operator and training provider. As part of our active belief in sustainable tourism we have also provided the first rescue and first aid training and certification for river guides to western standards.
Live the Adventure has a number of exciting trips running to this magical kingdom including a mixed adventure experience in August, Cycle tour across Bhutan (with Tour of the Dragon race options), and a unique Himalayan trek in October.
I'll also be back in September to host a seminar and guide training program as we help Bhutan to formally establish a governing body for the river industry and the sustainable use of these river environments.
Its exciting times in Bhutan, as adventure tourism is in its infancy and from the outset the country has the infrastructure to set standards and support this development.
Tomorrow morning I land in Kathmandu Nepal, where it will be a complete contrast following the earthquake and widespread destruction. A place I call my second home after 25 years of exploration, guiding, partnering businesses' and training local guides. A place I have made so many friends and colleagues. Some of these have fled from the capitol in fear of unstable buildings and more earthquakes and aftershocks, some I will visit under their tarp shelters, whilst others have contacted me directly to ask I visit and assist them. I'm there not only to show support to all of these people now, but also to commit to them the long-term assistance that is crucial for the redevelopment of the country.
In stark contrast to Bhutan where adventure tourism is in its early development, Nepal has had an active adventure travel industry for so long and financially depends on people visiting to trek in its mountain's and raft along its rivers. In addition to rebuilding its communities our aim is to help rebuild an industry and will continue to offer our guided trips throughout Nepal into the future.
To say that I'm apprehensive and concerned of what I will see tomorrow is an understatement – I know it will not be the Nepal I know so well. I will be writing daily blogs as of tomorrow as I spend the next 5 days amongst the communities and people I know and love and the communities that our 'Nepal Appeal' Charity will support, by putting funds directly into projects and communities that need it. Please like, share and support and 'Help us help Nepal'.